WHO ARE WE?
We are Florida Smart Homes. We provide entertainment, security, and networking solutions for residential and commercial installations.
Florida Smart Homes is a full service company offering audio/video equipment sales, system consultation/design and installation services for the high-end products we represent.

We at Florida Smart Homes know you want the newest high performance, high quality electronics available. We also know you need them to compliment your lifestyle by making your life easier instead of complicating it. Our professionals take a simple approach! We educate your home instead of everyone who steps into it.
OUR PROJECTS
La Nouvella Mason

Restaurant LATEST PROJECTS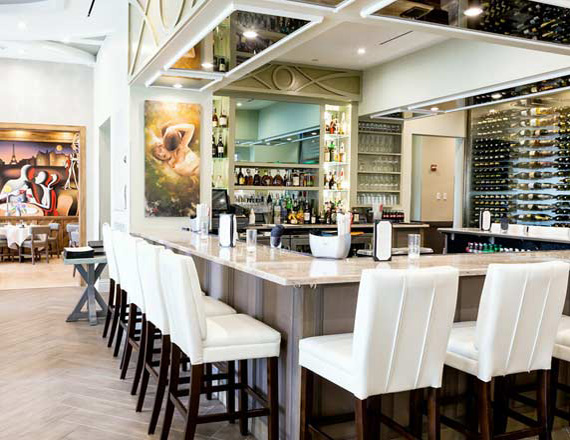 Grand

Home Theater LATEST PROJECTS
They always show up and complete their work in a timely manner. They have always completed their scope on schedule and without change orders unless the scope has changed. Their attention to detail and high quality work has set a high standard amongst all my other business associates.

Technically your group could not have been more proficient... Everyone involved in the project handled themselves in a professional manner and went overboard to make sure it was completed properly, regardless of the time and effort required.

This is the first time since I bought my apartment that I've been able to send out a letter like this. I no longer have to stand on one leg while keeping the remote upside down to make the system in each room respond. All I can say is that your firm is the first choice when you need to update a system.

I was particularly impressed with your responsiveness when we had some initial problems operating some of the equipment. Even though the job was finished and you had been paid, you were quickly back in our house to help. Needless to say, you will be the first we turn to whenever we need anything.
Expert Services for Orlando, Florida
Audio | Automation | Home Theater | Video | Security