About Us
WE DELIVER VALUE DRIVEN SOLUTIONS FOR AUDIO, VIDEO, LIGHTING, SECURITY AND NETWORKING
Florida Smart Homes is a full service company offering audio/video equipment sales, system consultation/design and installation services for the high-end products we represent.

We at Florida Smart Homes know you want the newest high performance, high quality electronics available. We also know you need them to compliment your lifestyle by making your life easier instead of complicating it. Our professionals take a simple approach! We educate your home instead of everyone who steps into it.

The Florida Smart Homes brand stands for quality and excellence in everything we do.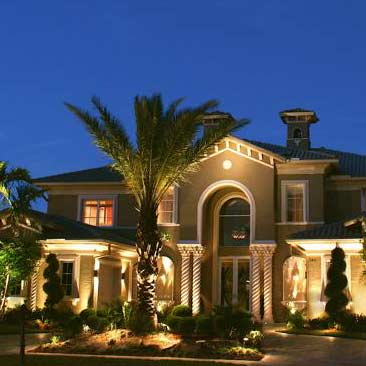 Active in our
Community & Industry
PRESIDENT'S MESSAGE

Simply put, its attention to detail. So many companies go through the motion but don't fully complete each and every phase of the project. I believe that many companies leave the last ten percent - on the table. We don't. We put a lot of effort and focus on planning and implementation. We manage every facet of the design, installation and walk-through. Every component is properly installed, the wires are perfectly organized and our customers know their equipment.

At completion, we walk our customers through each facet of their system. In 30 days we follow up with to make any adjustments so that every aspect of the project - is perfect. Not good - perfect.

The majority of our business is from referral, so I know our customers value our professionalism and appreciate our efforts. It's the attention to detail and going that last ten percent - that make such a difference.

Vincent Satmary,
President

OUR STAFF

Richard Pierce III
Rich is a professional with 18 years of experience in project management and installation. He has extensive home theater experience. His skills have grown and matured over the years and is now very proficient in home automation.

He possesses a strong understanding of 12 volt systems from his experience in the automotive industry which has served us very well. He is an expert in residential and commercial low voltage systems. His 12 volt expertise has also been very useful in our 12 volt marine installations.

See our installation page for examples of his work.

His ongoing training has earned him many credentials such as being a Control4 Certified Associate Installer and was recently HDBaseT Certified.

Richard Pierce III,
Installation Technician
COMPANY HISTORY
Florida Smart Homes has served Palm Beach County builders and celebrity clientele since 2007, moving into the Central Florida market in 2012. Vince Satmary, founder and President has over 22 years experience in the custom home electronics industry and a total of 27 years designing, building and judging competition audio systems. Vince has instilled in his staff his passion and dedication to meticulous installation and follow up with his clients.
With several awards, certifications and installations, clients benefit from Florida Smart Homes expertise and commitment to deliver exceptional service to their clients.
We are now a Control4 Certified Showroom. Stop in and see how Control4 can automate and simplify your busy lifestyle.
OUR MISSION
We design, specify and install the highest return in value for audio, video and security. We deliver our customers the best service experience in the business.